Are you considering a kitchen renovation? Whether you want to update the look of your cooking space or make it more functional, a successful kitchen renovation can be a great way to add value to your home.
Not sure where to start? Here are some tips and ideas to help you plan and execute a successful kitchen renovation and create a gorgeous kitchen:
Keep Your Budget in Mind
One of the most important things to remember when planning a kitchen renovation is to stick to your budget. It's easy to get caught up in all of the beautiful finishes and appliances you see in magazines or online, but if you don't have the financial means to splurge, it's important to be realistic about what you can afford.
Work with a reputable kitchen designer or contractor who can help you find ways to save money without sacrificing quality or style. For example, instead of opting for all new cabinetry, see if your existing cabinets can be refinished or updated with new hardware.
Get Creative with Your Layout
If your current kitchen layout isn't working for you, don't be afraid to get creative with the design. Sometimes, making small changes to the layout can make a big difference in terms of functionality.
Starting from tables and other important elements. Numerous small changes can be made to make a difference and add value.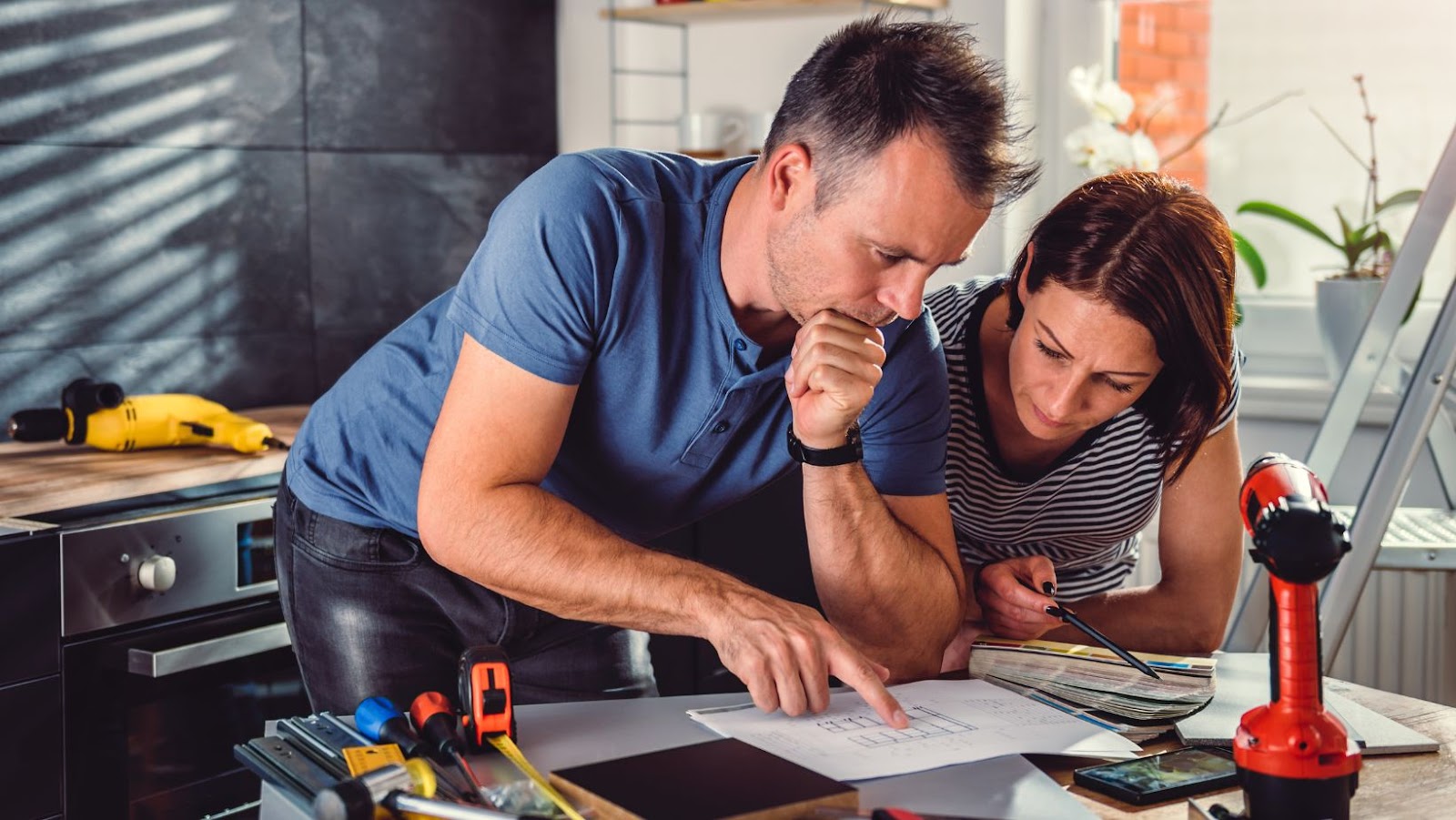 For example, if you have a lot of traffic in your kitchen and find yourself constantly bumping into people, consider opening up the space with a kitchen island. This will create more of a flow and help you avoid any potential accidents.
Selecting Appliances
One of the most important aspects of a successful kitchen renovation is choosing the right appliances. While there are many different factors to consider, here are a few things that you should keep in mind:
Size. Make sure to choose appliances that fit the space you have available. There's nothing worse than feeling cramped in your own kitchen.
Functionality. Think about how you use your kitchen and choose appliances that will make your life easier. For example, if you entertain often, you might want to invest in a double oven.
Style. Choose appliances that compliment the overall style of your kitchen. If you have a modern space, you'll want to select sleek, stainless steel appliances.
Budget. Don't forget to factor in the cost of appliances when setting your budget for the renovation. You can often find great deals on appliances if you shop around.
Energy efficiency. Look for energy-efficient appliances to help save money on your utility bills.
Kitchen Benchtops – The Pros and Cons
When it comes to kitchen benchtops, there are a few things you need to take into account. Here are the pros and cons of different materials to help you make the best decision for your home.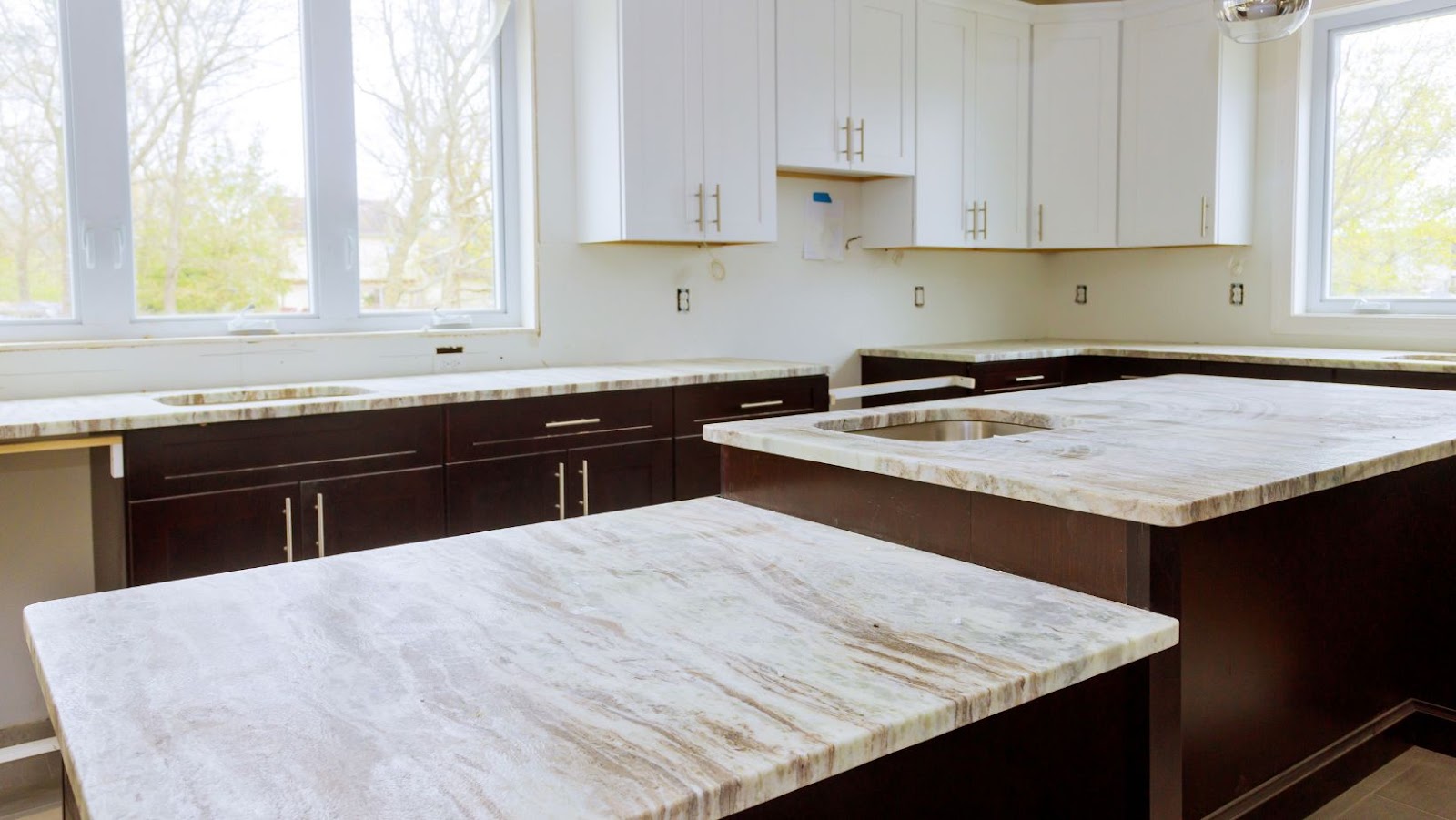 PROS:
Granite is one of the most popular materials for kitchen benchtops as it is extremely durable and long lasting.
Marble is another popular choice for kitchen benchtops as it is beautiful and unique. However, it is important to note that marble can stain easily so you will need to be careful with how you use it.
Quartz is a newer material that is becoming increasingly popular for kitchen benchtops. It is non-porous so it is very easy to keep clean and it is also very strong and durable.
CONS:
Granite can be quite expensive so it may not be the best option if you are on a budget.
Marble can require more maintenance than other materials as it needs to be sealed regularly to prevent staining.
Quartz can also be quite expensive so it may not be the best option if you are on a budget.