Having the correct tools is an essential requirement for both repairing and servicing cars. To make the job more streamlined and efficient, modern mechanics and technicians have taken note of up-and-coming technology, substituting their corded tools with wireless ones. Technology has made great strides forward and now Cordless Power Tools are fully equipped to fulfil all essential auto maintenance and repair needs. This article talks about some of the most useful cordless power tools that every mechanic should have.
Cordless Rivet Tool
A cordless rivet tool is a power tool specifically designed to secure materials with rivets. You can easily rely on Milwaukee's M12 Cordless Rivet Tool which is a revolutionary device with quick and effortless riveting. It has incredible power, allowing it to pull up to 3/16" stainless steel rivets and 450 1/8" steel rivets with just a single 1.5Ah charge! Furthermore, the tool drastically reduces muscle effort by 60% compared to traditional hand tools. No compressors or hoses are required for setup and operation, making it more accessible than pneumatic tools. Amazingly impressive! The best thing is you can buy Milwaukee tools online.
Cordless Impact Wrench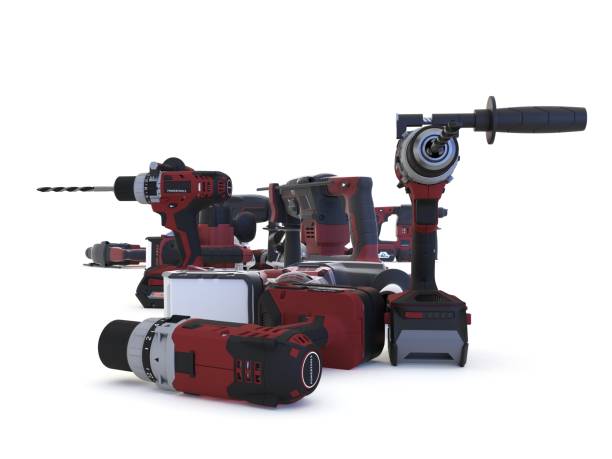 It's unlikely to step into a garage without an impact wrench these days. The power tool is designed for loosening lug nuts on cars and trucks, with 1/2-inch socket sizes available to fit wheel lugs. Its usage has been historically associated with pneumatic-powered models, but due to advances in battery technology, cordless versions have become increasingly popular. Not only are they more affordable but their portability brings a handy benefit – you can easily move around the vehicle while using it without the tangle of power cords hindering your progress.
High Speed Cordless Ratchet
High-speed cordless ratchets offer a host of advantages for tightening and loosening fasteners. Sporting powerful motors, sturdy housings, ergonomic handles and the ability to change direction quickly without resetting, they provide superior mobility and versatility for any user. From car repair to industrial production and construction where speed is paramount, these tools can be used in numerous contexts.
Cordless Grease Gun
A cordless grease gun is a handheld power tool used for lubrication. Powered by a rechargeable battery, it dispenses precise amounts of lubricating grease to machinery, fittings, bearings, and other moving parts. It typically consists of a motor, high-pressure hose, reservoir, and nozzle. This type of grease gun is popular for industrial, automotive, and marine use since regular maintenance and lubrication are necessary to avoid wear and tear and ensure smooth operation. They are faster than manual guns and easier to use in hard-to-reach areas. Available in various sizes and capacities with varying pressure and flow rates, they can work with many types of lubricants such as lithium, synthetic or mineral based greases. The cordless design provides improved mobility so users can move around different job sites without needing access to a power source.
You can buy all the above-mentioned cordless tools at Milwaukee. You can purchase a wide range of Milwaukee Cordless Tools with confidence. They take quality seriously and only stock products from reliable suppliers who understand the needs of automotive professionals. Whether you are searching in the market or online for a new set of tools or need to upgrade existing ones, Milwaukee has you covered.