Roofing is something that always makes us conscious, and we always think about its longevity. Nowadays, it has become a serious concern. As you see, the roofing of ancient buildings and monuments still works, unlike today's roofing, which sometimes does not work for more than 10/15 years. That's why people go through metal roofing. It is safe and lasts longer than any other ordinary roofing. It also gives your new home a classic look with less maintenance.
Metal roofing includes various metals such as steel. There are also three options in steel: Galvanized, Galvalume, Weathering, copper, zinc, aluminum, and tin. Let's start to know about the materials first, then come to its style and discuss it briefly.
The Types of material used for Metal Roofing 
As mentioned above, metal roofing includes various metals; it's up to you and what kind of metal roofing you can afford. Apart from the above materials, there is also a long list of combined alloy metal roofing found in the market these days, which are durable and last for years. Every material of metal roofing carries its advantages and disadvantages, and here, you can find some common metal roofing materials.
Copper is an expensive metal than any other materials. It gives your home a shiny and elegant look, but this color changes into a greenish overtime due to moisture in the air.
This is one of the most commonly seen materials used in metal roofing. Steel is a combination of various alloys, which makes its durability longer than other metals. It is tolerant to corrosion and rust, making it the hardest metal. This metal is best for hail and wind climates but not good for coastal areas.
Out of all the other materials in the market, aluminum is undoubtedly at the top of the list. It is light in weight, rustproof, and durable. But, it is not a soundproof material and you need to coat your room with an external layer for the same.
If you ask which is the most expensive, zinc will fall in the first place compared to the prices of other metals. It has self-healing properties which make it special from the other materials. This is best for cold climate areas. You can make any designs out of it that give your house a stunning look.
Rezibond is used as a substitute for tin, the most common metal used in the last two decades. It has a steel coat over it, and it can last up to 100 years if well maintained.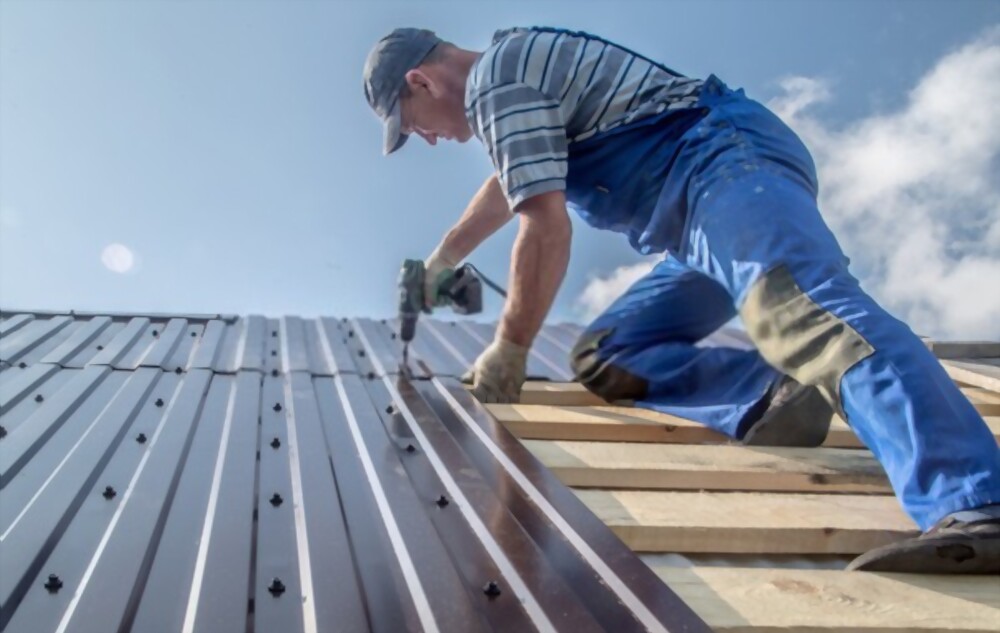 The Various styles of metal roofing 
There are many names for this particular style, such as hidden fastener, standing seam, concealed fastener, etc. This is a higher quality metal roofing style and is more popular than the other styles.
In this particular metal roofing style, you can see the fastener on the surface. The fastener is a large screw that makes the metal strangles faster.
In other words, this is a prefabricated roof design. It's available at any and all hardware stores. This is a common and affordable metal roofing style found anywhere, almost.
This modern style of metal roofing comes in different widths like 12, 16, and 18. This ideal style is best for hurricanes and coastal climates.
Wrapping it up 
The forms of metal roofing used in the past are incomparable to those used now, and these styles continue to develop throughout time. In days gone by, the quality of your roof indicated where you stood socially. However, times have changed, and along with them, people's mentalities have shifted.
Metal roofing is currently used on millions of homes all over the world. Both benefits and downsides may be attributed to it. However, the longevity of metal roofing is one of the most significant benefits of using this material.
You can customize your roof with the best quality metal and you can easily install it in less time. Most of the roof manufacturers offer installation facility and you can check their services online before you hire.