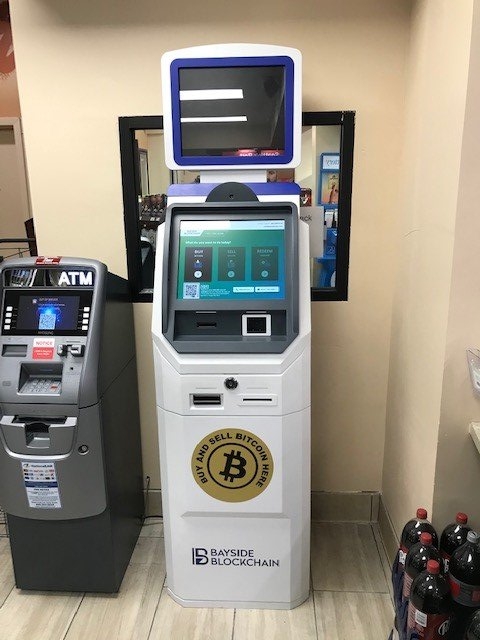 Unless you have been living under a rock you know how the crypto market has been exploding. And with this development, Bitcoin ATMs are also mushrooming almost everywhere. 
Why not make hay while the sun shines and opt to host an ATM? Businesses are evaluating the prospects of installing Bitcoin kiosks in their stores. This is turning out to be rather profitable as people now want to buy cryptos through ATMs.
So, if you can offer them an easy and hassle-free way of transacting cryptos, you can be confident of getting more shoppers to your store.
What to ensure when hosting an ATM in Tennessee
At a time when consumers seek simple interactions when it comes to cryptos, you can generate big revenues from Bitcoin machines. 
But, how easy is the process of setting up a Bitcoin ATM in your Tennessee store? 
Today, you can reach out to ATM suppliers and local operators supervising the operations of multiple machines in high-traffic places. Here are some points to consider when you set up a machine in your retail outlet:
Security is, of course, the primary concern when you host a

Bitcoin ATM in Tennessee

. This can be an issue of concern because the machines must hold large volumes of cash to be able to cater to hundreds of users. Some machines are one-way and only accept cash bills in exchange for Bitcoins. Some may be two-way which allows you to buy and sell BTC for cash. But, for any transaction, customers are likely to walk up to these kiosks with bills in hand. So, you need to make them feel secure each time.

The machines cannot be left unattended or unsupervised. There has been an instance of people stealing money from retail merchants. For example, one can sit close to the machine with a wallet app, and offer customers BTC for reduced fees. 

Installation of the machine is a cumbersome process. It may need special equipment if the machine is too heavy.

If you are a busy retailer you need to hire customer care support staff to look into the smooth functioning of the machines. Since this is separate from the rest of the business's profit-generating system, it needs separate staff. That staff must be trained to hand-hold first-time ATM users if need be.

When users search for a "

Bitcoin ATM near me

" they are looking for a place that is easy to find. So, you need to ensure that your kiosk has visibility. Ideally, it should be set up in a way that establishes some synergy with the rest of the store.

As a retail merchant installing an ATM in-store, you need to bear expenses like insurance and power costs. So, you have to arrange for a rental contract with your operator; this is necessary for both parties.
Once you have considered all these factors, you can comfortably come to a decision about whether a Bitcoin ATM will bring your more revenue. Bitcoins are here to stay and taking advantage of the current craze for cryptos is probably a good business move!